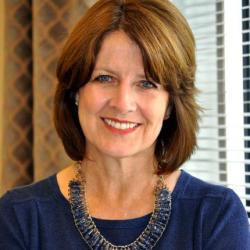 Hi there! My name is Ann Swanson RDN, LD ,FMNS, and I am a licensed and registered dietitian nutritionist with over 35 years of experience in the field. I am a certified functional medicine nutrition specialist. I have a degree in dietetics from Texas Tech.
As a dietitian, I am passionate about helping people improve their health through nutrition. I believe that food is medicine, and by making the right dietary choices, we can prevent and even reverse many chronic health conditions.
I work with clients who have a wide range of health conditions, from diabetes and heart disease to digestive disorders and food sensitivities. I also have extensive experience working with weight loss and bariatric surgery patients, helping them to achieve their weight loss goals and maintain a healthy weight for life.
In my practice, I use functional medicine principles and nutrigenomics testing to assess and address the root causes of my clients' health issues, rather than just treating symptoms. This approach allows me to provide personalized, holistic care that addresses the whole person, not just their diet.
I would be happy to help. Feel free to contact me to learn more about my services and how I can support you on your journey to better health.